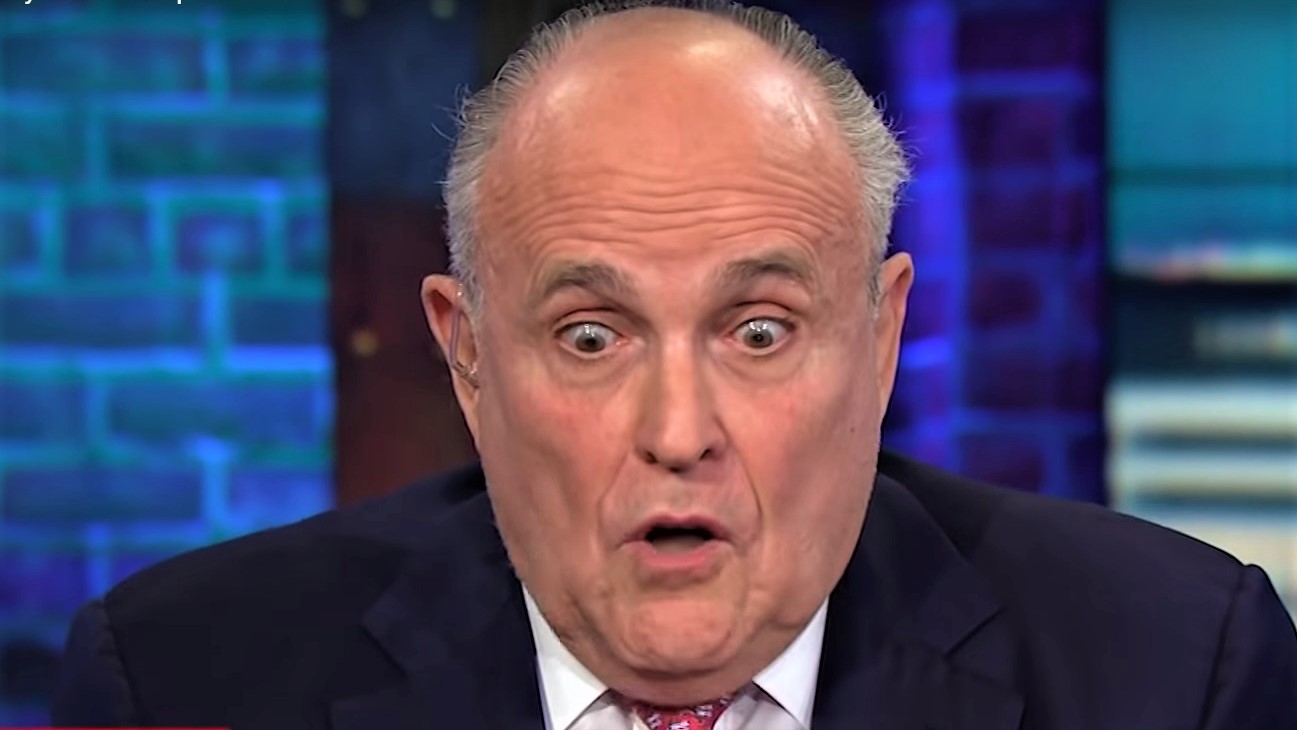 I know of two journalists who had reported on parts of the charges against former FBI Special Agent in Charge Charles McGonigal before he was indicted: In December 2021, Scott Stedman (with an assist from Wendy Siegelman) reported on the relationship between McGonigal, Oleg Deripaska, Sergey Shestakov, and Yevgenyi Fokin that was disclosed in a November 29, 2021 FARA filing.
And in September 2022, Mattathias Schwartz reported on a subpoena that (this was made more clear later) had been served ten months earlier, in November 2021. In the story, Schwartz claimed the documents he had in hand showed that McGonigal was under investigation for his Deripaska ties, which he only substantiated with a link to the FARA filing. The story itself pertained entirely to the Albanian side of the investigation, based off that subpoena, part of which he published.
Schwartz published that story a month after he won a lot of attention for getting Paul Manafort to confirm on the record the cover story someone had fed a NYT team including Maggie Haberman and Ken Vogel in February 2019: that Manafort had shared (just) campaign data with Konstantin Kilimnik. When first published in 2019, that cover story successfully distracted attention from outlines of a more substantive exchange pitched by Deripaska associate Kilimnik at an August 2, 2016 cigar bar meeting (and, indeed, from Deripaska's involvement generally).
Manafort's calendar showed that before he went to that meeting on August 2, 2016, he met with Trump and Rudy Giuliani. And while Manafort was serving his abbreviated prison term, Rudy reportedly consulted with him about his efforts to dig up dirt helpful to Trump.
In the wake of McGonigal's indictments, Schwartz wrote a story about the person that he all but confirms was the one who received the subpoena: Allison Guerriero, who had a year-plus long affair with McGonigal that started sometime before October 2017 and lasted until late 2018, past the time McGonigal retired from the FBI in September 2018. According to the story, their relationship covered the most important period of the corruption described in the two indictments against McGonigal (meetings with Albania in the the DC indictment start in August 2017 and end in August 2018; favors for a Deripaska agent described in the SDNY indictment start in spring 2018; the favors continued through 2021, at which point the investigation into Deripaska had become overt).
In fact, Schwartz suggests that Guerriero may have tipped off FBI's Assistant Director William Sweeney to McGonigal's corruption in a drunken act of revenge after the affair ended.
In late 2018, McGonigal and Guerriero broke up. She remembers receiving an anonymous and hostile note in the mail. Soon after, McGonigal told her he was still married and had no plans to divorce his wife. "I was shocked," she said. "I was very much in love with him, and I was so hurt." She started drinking heavily to cope. A few months later, Guerriero, after a bout of drinking, dashed off an angry email to William Sweeney, who was in charge of the FBI's New York City bureau, and who, she recalls, had first introduced her to McGonigal. She remembers telling Sweeney in the email that he should look into their extramarital affair, and also McGonigal's dealings in Albania. McGonigal had already befriended Albania's prime minister and traveled to the country extensively, dealings that would appear later in one of his indictments. Guerriero told Insider that she had deleted the email.
As Schwartz describes it, Guerriero told Sweeney he should look at not just McGonigal's ties to Albania but also their affair, which is a nutty thing to say to an FBI official.
It's a weird claim, because elsewhere, the story implies that Guerriero believed McGonigal's stories about why he had bags of cash lying around, including a bag of cash that (Schwartz convincingly argues) is likely the one McGonigal is accused of receiving in a parked car on October 5, 2017.
That day in October wasn't the only time that Guerriero remembers McGonigal carrying large amounts of cash. After he brushed her curiosity aside, she tempered her suspicions. She told herself it was probably "buy money" for a sting operation, or a payoff for one of McGonigal's informants.
The story never describes that Guerriero learned of McGonigal's ties to Albania, much less how or when she learned about them. And yet one takeaway from the story is that she might be the source of the entire investigation into her former boyfriend.
If she did send that email, it's virtually certain an Assistant Director of the FBI would not delete it.
Schwartz describes Guerriero as,
a former substitute kindergarten teacher who volunteered for law-enforcement causes and was working as a contractor for a security company while living at home with her father.
The Facebook page for the charity for which she works shows the kind of NY law enforcement people she networks with.
Which partly explains the really remarkable detail about Guerriero. She's close enough with Rudy Giuliani — who was himself being cultivated by Russian assets during the same period that McGonigal was — that the by-then discredited mayor put her up in his guest room after she suffered a burn injury in 2021.
Guerriero's troubles worsened in early 2021, when she was badly burned during a fire at her father's house. She asked friends for help through a GoFundMe. Former Mayor Rudy Giuliani of New York City, whom she knew from law-enforcement circles, let her stay in a guest bedroom. Since then, Guerriero has been a frequent on-air caller for Giuliani's radio shows. She maintains that the 2020 election was marred by widespread voter fraud, a belief pushed by Giuliani that has been repeatedly debunked. "Whatever Giuliani says about the 2020 election is what I believe," she said.
What a small world, that the woman who may have triggered the investigation into McGonigal was staying with Rudy as the investigation developed? Presumably, for example, some of Guerriero's communications with Rudy would have been found on his phones after they were seized in April 2021 (though the investigation into McGonigal was already very advanced by the time the FBI actually started getting any communications from Rudy's phones in November 2021, and emails with Guerriero would be out of scope of any known or suspected warrant targeting Rudy).
Schwartz doesn't pursue the fact that McGonigal has such close ties to Rudy, though the connection would be even more interesting if McGonigal's role in the Trump Russian investigation were as central as Schwartz presented it (he's not alone in overstating McGonigal's known role).
But there are two additional reasons the detail is particularly interesting.
First, as noted, Schwartz published part of the subpoena that, this second story clarifies, Guerriero received in November 2021.
Regardless, by November 2021, the FBI was looking into McGonigal. Two agents showed up at Guerriero's door, she says, showed her a picture of McGonigal with the Albanian prime minister, and interviewed her about their interactions. She also received a grand-jury subpoena requesting all of her communications with McGonigal as well as information about any "payments or gifts" he may have given her.
It tracks the DC indictment closely (and was sent by the LA-based team investigating it). Four bullets ask for information about the Albanians that are the central focus of the indictment. Bullet f references McGonigal's ties to Kosovo, which show up in ¶28 of the indictment. Bullet h and i ask for information on the Bosnians who appear in ¶¶45, 46 and 48 of the indictment; bullet j asks for information about the alleged access peddling to the UN described in ¶¶50-52 of the indictment.
But the subpoena — bullet g — asks about another country, Montenegro, where much of Deripaska and Manafort's long history began and where Deripaska was still allegedly interfering as late as 2016. If Montenegro shows up in the indictment at all, it's only as one of the other locations in Europe to which McGonigal was traveling with his Albanian contact (for example, a spring 2018 trip described in ¶44). That may simply reflect Montenegro's relative import in McGonigal's paid travel, the quality of evidence, or maybe DOJ didn't want to include it for some other reason. But if Montenegro were a key part of McGonigal's Balkans travels — on which, ¶22 of the indictment makes clear, he worked to persuade Albania not to sign oil contracts with Russian front companies — it would put him in a country where Deripaska likely still has a rich network of sources.
In any case, the only other thing that doesn't map directly from the subpoena to the indictment are any payments or gifts McGonigal gave to Guerriero. The DC indictment never explained why, "no later than August 2017," McGonigal allegedly asked his Albanian contact if he could provide him money, but Schwartz' story reveals that the indicted former SAC was giving Guerriero gifts of cash and taking her to high-end restaurants during their affair, which started at least by October 2017 (her subpoena asked for records going back to April 2017). The indictment never mentions her, but the affair with her may explain part of McGonigal's urgent need for cash in September 2017, something that would make McGonigal ripe to compromise by anyone who learned of it.
As I noted earlier, there's one more remarkable player in this little network that includes Rudy Giuliani: Seth DuCharme, who spent much of the last year of the Trump Administration implementing Bill Barr's bureaucratic efforts to ensure that Rudy Giuliani would not be prosecuted for his efforts to obtain benefit for Trump — including, but not limited to, dirt on Hunter Biden — from people that included several suspected Russian agents. DuCharme, who works at Rudy's former firm, Bracewell, is part of the team representing McGonigal.
And to the extent that Guerriero is one of the witnesses from whom DOJ learned the specifics about how much cash McGonigal received in bags in parked cars (though, again, Schwartz' story is inconsistent about whether she knew none of that or whether she knew enough to tip off William Sweeney) it would be part of DuCharme's job to discredit Rudy's former houseguest as a witness. He would do so, presumably, by pointing to all the things Guerriero told Schwartz she regrets, including harassment of McGonigal's family that was serious enough to merit restraining orders in two states.
By her own account, Guerriero contacted one of McGonigal's children despite being prohibited from doing so by a court order, an incident that led to her spending the night in a New Jersey jail. The court order stemmed from a 2019 police report, obtained by Insider, that McGonigal's wife, Pamela, filed with the Montgomery County Police Department in Maryland. The report states that McGonigal and Guerriero "had a relationship" and that Guerriero had repeatedly harassed her with unwelcome emails and phone calls — including 20 calls in one day — despite her asking Guerriero to stop.

Guerriero confirmed that her contact with the McGonigal family led to a separate restraining order issued in New Jersey. "I am ashamed and embarrassed and sorry for my actions during the time that I was drinking," she said.
In Schwartz' story, Guerriero doesn't say she regrets that email to Sweeney, which could well have sparked this entire investigation. She regrets the harassment of McGonigal's family, which might come out if she were called as a witness.
All of which may provide insight into why the DC case against McGongial is charged as it is. Among the overt acts of which McGonigal is accused in DC are:
Networking with representatives of the government of Albania in late 2017 and early 2018 during the period when he used information from them to launch an investigation against the US citizen lobbyist for their rival.
Proposing that his prime Albanian contact be paid $500,000 (which may have been meant as repayment of money the Albanian gave McGonigal in 2017) to set up a high level UN meeting for some Bosnians.
Both of these overt acts could be charged under FARA and the Albanian tie, at least, could well have been charged under 18 USC 951. But McGonigal would likely offer the same kind of defense that Tom Barrack did in his EDNY trial: when McGonigal counseled the Albanian Prime Minister not to sign oil contracts with Russian on September 9, 2017, he could easily argue, he did so because he was genuinely opposed to Russian influence and not because he was seeking a benefit for his key Albanian contact.
Instead, DOJ charged him with inadequate disclosure to the FBI on forms FD-772b and OGE-278, with each inadequate disclosure charged as a false statement under either 18 USC 1001 or 1519 (though I don't understand why McGonigal would not immediately challenge the three of the charges tied to filings submitted more than five years ago, especially if FBI had notice of all this in 2018). The 1001 charges would normally only get a few months sentence, though with a sentencing enhancement for abusing his official position, and by treating each inadequate disclosure as a separate crime, potential exposure could easily add up to years, or, with a plea deal, it could be pitched as "process crimes" meriting just months of prison time.
Charging it that way not only gives DC USAO more flexibility in plea discussions.
It would also make it a "paper case," something that depends largely on documentation rather than the credibility of a witness like McGonigal's primary Albanian contact (who seems to have told FBI that the cash payments were loans, not payments) or Guerriero. For each false form McGonigal submitted, DOJ will only have to show where he traveled, how his travel was paid, and that he didn't properly disclose it. It would rely on travel records and bank statements and not the testimony of a witness who harassed McGonigal's family out of jealousy.
I don't want to make too much of Schwartz' revelation that a key witness against McGonigal was staying in Rudy's guest room as the investigation developed. Drunken jealousy is all the motive you need to explain her actions (though not, perhaps, inconsistencies about how much of the Albanian graft she knew about).
But once you throw Rudy and Montenegro into the mix, the trajectory on which McGonigal traveled, from arguing against Russian oil contracts in September 2017 to thinking he could manage ties to Deripaska in spring of 2018, gets a lot more interesting.